Building Changes advances equitable responses to homelessness in Washington State, with a focus on children, youth, and families and the systems that serve them. We believe communities thrive when people have safe and stable housing and can equitably access and use services. We seek energetic, hard-working people with diverse backgrounds and lived experience who align with our mission and commitment to racial equity.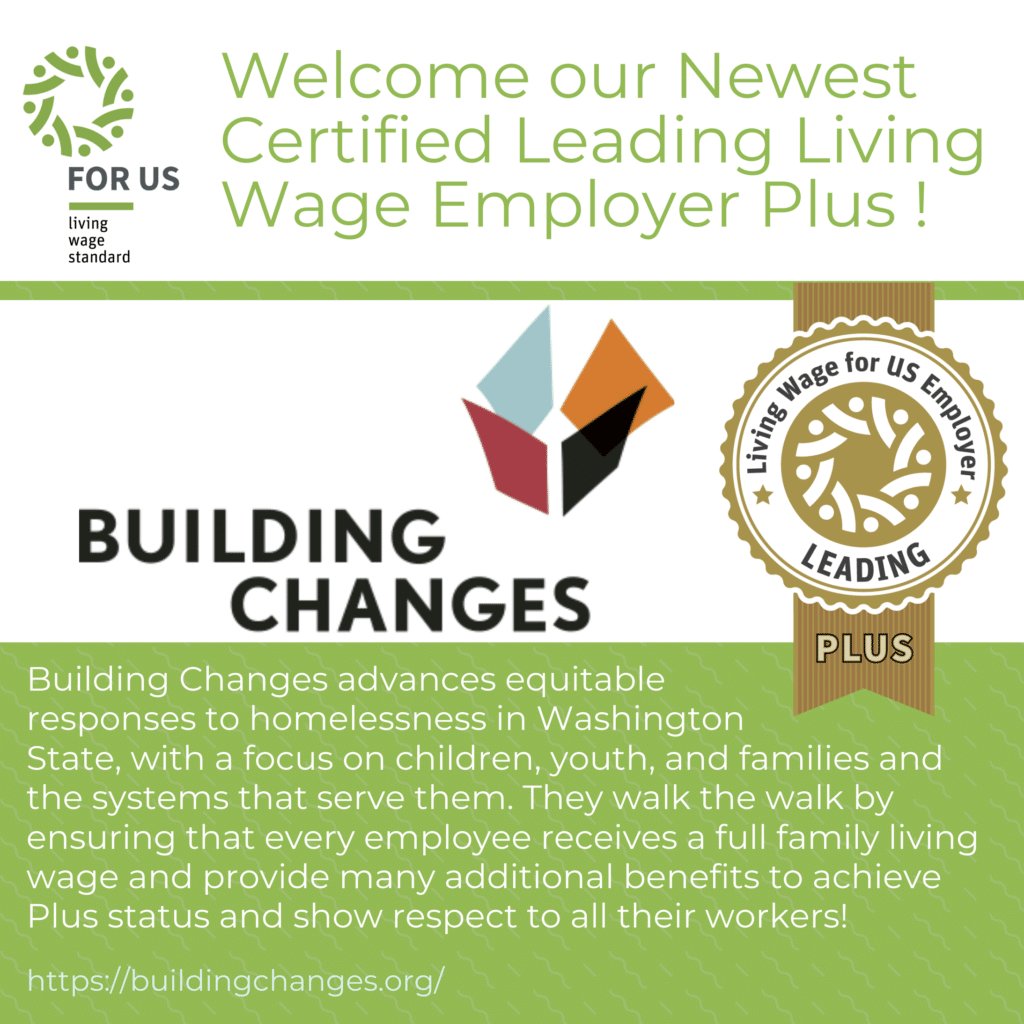 Building Changes is an equal opportunity employer with a strong organizational commitment to building a diverse workforce. We do not discriminate based on age, race, color, creed, religion, marital status, national origin, physical, mental, or sensory disability, gender, sexual orientation, gender identity, military status, genetic information, political ideology, or any other basis protected by applicable law.
Diversity, equity, and inclusion are more than just words to Building Changes; they are the practices that guide how we operate as an organization, how we do our work, and how we interact with each other, our partners, and communities at large. We believe that to achieve our mission of advancing equitable responses to homelessness, our organization and workplace must represent people from all identities, backgrounds, experiences, abilities, and perspectives. Therefore, we encourage interested candidates from diverse backgrounds to apply for open positions, even if they are not certain they meet every expectation of the role.
There are no openings at this time.